Collaborations
Measurements on the dye AF240 solublized by β-Cyclodextrin
Christopher Ober, Professor of Department of Materials Science, Cornell University.
Funding: NSF ECS-9876771 Cornell Nanobiotechnology Center.
The dye AF240 is a high cross-section organic chromophore from a family of dyes developed by the United States Air Force which has recently seen use as a photosensitizer in polymer based two-photon lithography. The dye is insoluble in water and to increase its solubility the Ober group has packaged the dye in cyclodextrin. This has greatly increased its usefulnness for 3D lithographic purposes. Through the use of two-photon fluorescent lifetime and two photon cross-section measurements we have are characterizing the effects of encapsulation by cyclodextrin on the properties of AF240.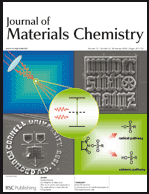 References
Steidl, L., S.J. Jhaveri, R. Ayothi, J. Sha, J.D. McMullen, S. Yee, C. Ng, W.R. Zipfel, R. Zentel and C.K. Ober (2009) "Non-ionic photo-acid generators for applications in two-photon lithography" J. Mater. Chem., 19, 505
Jhaveri, S, McMullen,JD, Sijbesma, R., Zipfel, WR, and CK Ober (2009) "Direct Three-Dimensional Microfabrication of Hydrogels via Two-Photon Lithography in Aqueous Solution" in press: Chemistry of Materials.